BASIC FOUNDATION
EYELASH EXTENSIONS COURSE
PhiLashes Basic Foundation Training demonstrates to the beginner lash artists,
the basics of Individual eyelash extensions and advanced
to most difficult lashing techniques.
This program has been developed for any Beginner lash artist that wishes to
start a career with skills and promises to set them
apart from their competition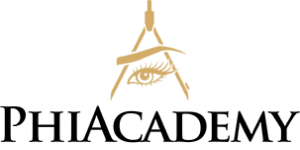 Duration:
The In-Person Course duration is 1 Full Day (9:00 – 19:00)
Also included 6 months Online Access to all the Learning Material taught
during the course
What You Will Learn
Foundations & Definitions
Natural Lashes LifeCycle
Eyelash Extensions Market & Characteristics
Necessary Tools For The Treatments
Ideal Environment
Conditions & Safety
Technical Procedures
Before/During Customer
Identifying & Using the Tools & the Extensions
Adhesive Handling & Dipping Extensions
Correct Isolation/Direction & Distance
Face Symmetry & Styling
Eye Shapes & Lash Styles
Results, Exceptions & Troubleshooting
Interactive Customer
Treatment
First Contact & Medical History
Removals & Refills
After – Care for Clients
Customer Frequently Questions
How To Take Professional Pictures
1 Premium Faux Mink Lashes mixed lengths tray 0.10 C curl
1 Premium Faux Mink Lashes mixed lengths tray 0.12 CC curl
1 Premium Faux Mink Lashes mixed lengths tray 0.15 D curl
1 Lash palette
1 Isolation tweezer
1 Curve tweezer
1 Elite lash adhesive
1 speed up solution
1 cream remover
1 crystal stone
1 pack adhesive sticker (30pcs)
1 Medical tape
10 pairs gel free pads
10 pairs hydrogel pads
1 foaming cleanser
3 cleansing brushes
1 tube of mascara brush (80pcs)
1 tube disposable micro applicator (100pcs)
100 disposable flocked lint free applicators
Course Day
Schedule
Registration
9:00
Registration and signing of the contracts between
Master and each student. Get to know each other
during snacks and coffee
Theory
9:30
Basic information about the course regarding duration
of the course, support, obtaining the Certificate etc
Short Practice
12:30
Practice on hands position, the right tweezers & how to
hold correctly & setting the lash direction.
Lunch Break
13:00
Lunch Break
Client Theory
14:00
On-Client Theory about Face Shapes/Styles & Effects
Perfecting the Lashing Technique
Correct Amount of Adhesives & bonding
Uptaping techniques
Short Break
15:15
Short Student Break
Each Student Prepares their Model
Live Practice
15:30
Hands On Technical Procedures
Each Students start their practice on their live model.
Master supervises the practice for each student individually and correcting mistakes.
Certificates
18:30
Skills Assessment and Feedback
Delivering the Certifcates of Attendance to students
End Of Day
After The Course
At the end of the course, you will get
your certificate of participation, confirming that you have successfully attended the training.
Also within Craft Master App you will find numerous exercises that will help
you imrove your craft Level and give you all the condence to perform on clients
Once Graduated you will receive Your Personalised PhiLashes Logo by the
Academy as well as Your Certificate by Mail.
CONTACT
ROSE TRAN
+41 78 805 38 68
rosetran128@gmail.com